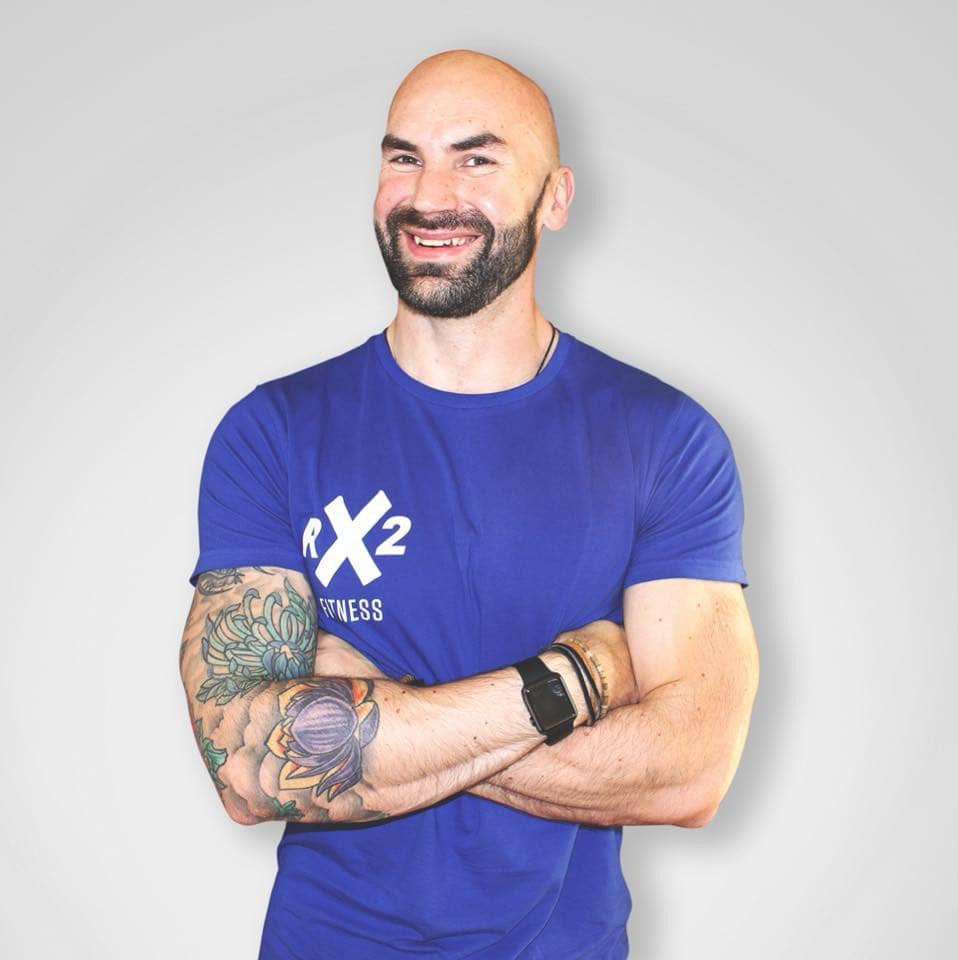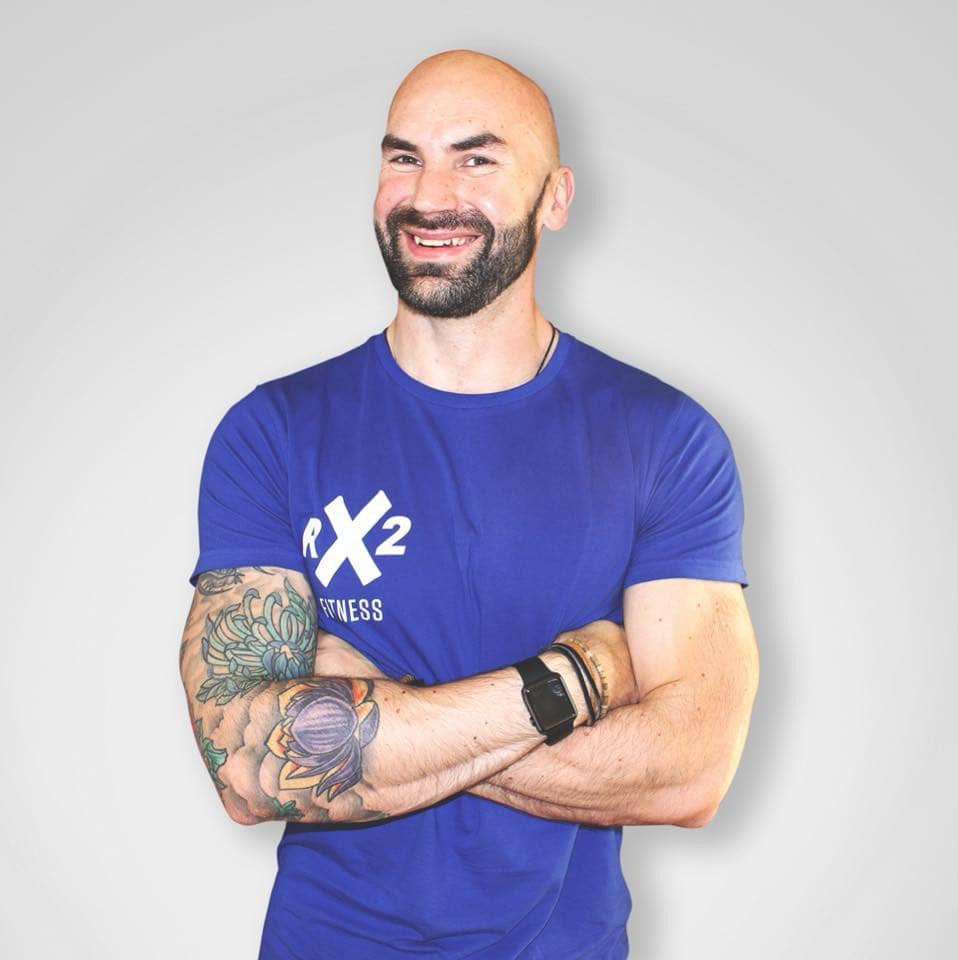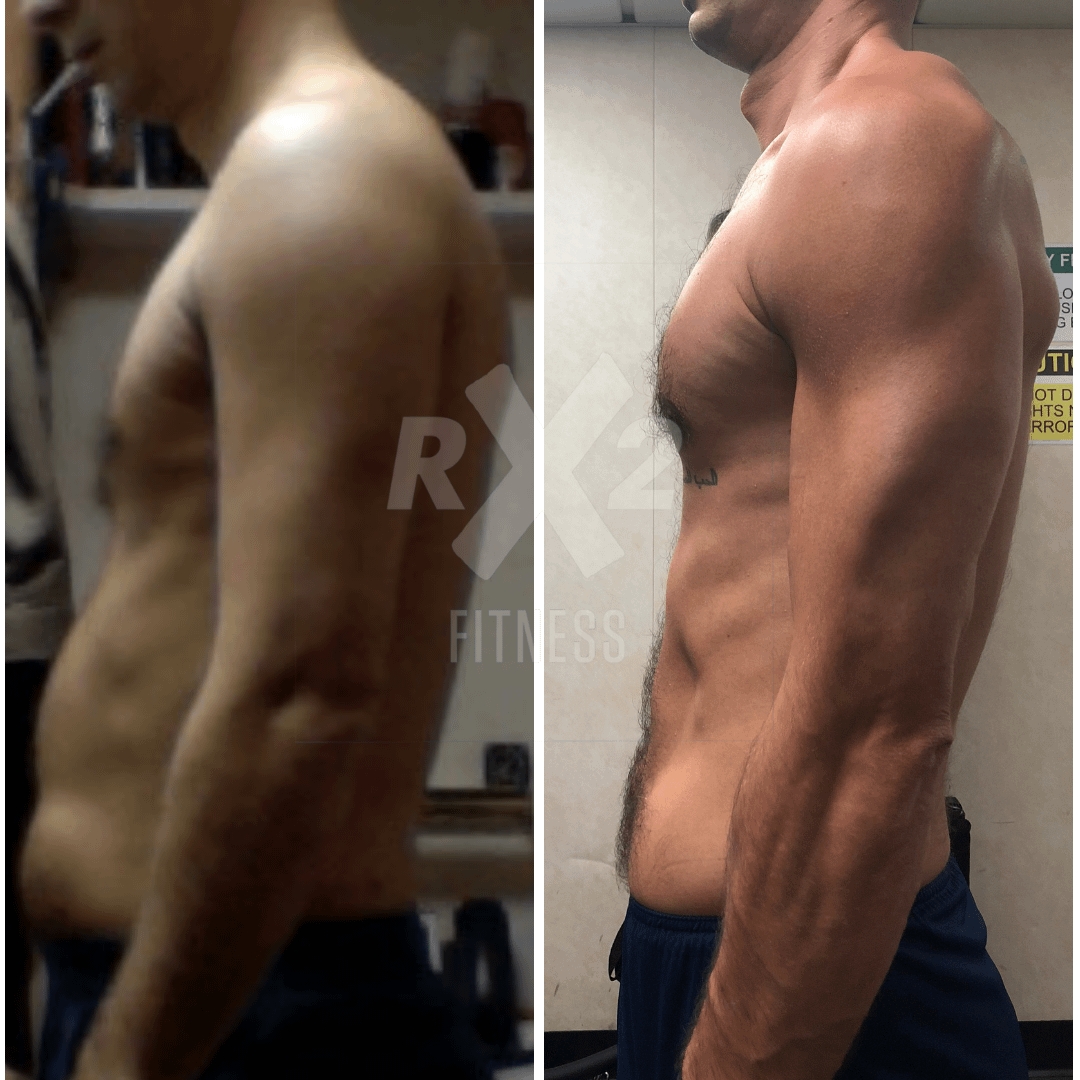 Basically, I came to Roy back in October 2016 for advice on how to strengthen my upper body.
 My previous experience of the gym?  Limited!
 I tried numerous times throughout the years but would just get frustrated after one or two week.  Boredom, didn't know what I was doing, lack of knowledge etc.
I just started to do running, maybe one every day for half an hour to 45 minutes, no problem.  I kept myself slim enough and thought that was it, but I knew I wanted more.  
I did have concerns because 8 years ago I suffered quite a significant injury to my achilles tendon where I ruptured it.  I lost a lot of confidence in it.  I tried to play football again afterwards, but due to the strain and mentality block of potentially rupturing it again I stopped.
I told Roy that for lifting heavy weights, such as squatting, I couldn't do much with my "disabling injury", as I would call it.
 Basically, if you've ever had experience of a bad injury like this, and you're thinking that nobody can do anything for it, then that's not how Roy works.  Roy works around it, programming things to protect the injury while working on it.  Strengthening it.
From where I where I started in 2016 to now ( September 2018), you wouldn't know that I ever had an injury.  I can squat over 100kg, do many lunge variations, and everything that I couldn't do before.  
"Half of the reason that I came to join Roy is quite funny actually.  I had this man-crush on Brad Pitt.  Basically, if you've ever seen the movie Snatch, or Fight Club, you'll see his slim body, ripped to hell.  I thought "One day I want to look like that", but I was 'getting on'.  When I joined I was 36 years old, thinking that there was no way that i'll ever get a body like that. " 
I never came for the diet side of things because i'm a slim guy and thought that my diet was 'ok', and just needed to strengthen up. So, my main aim was to build and lean out my muscle so that I can look like Brad Pitt, haha!
 Roy adapts to your lifestyle, especially with work and family life.  I work away on 28 day rotation overseas. So, when i'm at home it's great.  I can meet for our session in the private gym while having access to everything there.  But, when i'm away it's more restricted for space and equipment, especially when i'm offshore.  The gym equipment is good  but I just didn't have the same access.  I was still gaining the same strength, muscle etc, because the adapting of things for location was excellent.
 A lot of the time in the past I wouldn't go to the gym because I felt apprehensive and stupid.  I would go and spot these other guys there that clearly knew what they were doing.  So, instead, I would go to a multi-gym piece of equipment and try those.  I didn't know what to do with a dumbbell or barbell.  Not a clue!  I thought it would be too much hard work, but you've given me the confidence now that I will go into a gym by myself and know exactly what to do.
It doesn't matter if there is anyone there watching me, because from what Roy has taught me , I know I can basically do any exercise.
Roys knowledge it freakily endless. It's like a big encyclopedia.  The things he can answer is unbelievable, and if he doesn't know then he will find the answer.  He is always aiming to better his knowledge and experience.  Always aiming to better me, his other clients; i'm always impressed. 
When I have any queries while i'm at home or away, I will contact Roy and he will always reply within 24 hours.  Always!  It's amazing.  Regarding this, I cannot thank him enough.
 I've been coached by Roy now for around 18 months, so, if I wanted to I could go and fly solo.  I could leave RX2 Fitness and go to the gym myself, build on the knowledge that Roy has given me so far.  But, I don't, because I know that every time I meet with Roy… it's a new experience.  He's teaching me new things every single time.  So, I mean, I appreciate everything that Roy has done, and is doing for me.  It's excellent.
 To anyone who is thinking of joining a gym but feels put off because of injuries, such as the knee, back, shoulder, just something that has so fa stopped you going.  Roy will prioritise this; program in a way that you wouldn't have ever thought, to improve the injury while feeling more confident.  All for your specific situation.
He built up my achilles with a number of small exercises and mobility routines.  Slowly, slowly, slowly, i'm not doing squats, I can do heavy lunges, no problem at all.  So please don't be put off by any previous injuries that you may have; that's preventing you going to the gym, or especially reaching out to Roy for help.
Ready to make a change?
That's the first step sorted! With coaching packages that suit all lifestyles and goal, from full one-on-one coaching online, nutrition, personalised programming, in-person, or with the 8WTL online group program, RX2 Fitness have all the bases covered.