Transform your body and mindset
You are unique…
…and here is the program to dial in on

your nutrition, training, habits, lifestyle, to develop your goals

within 8 weeks and beyond.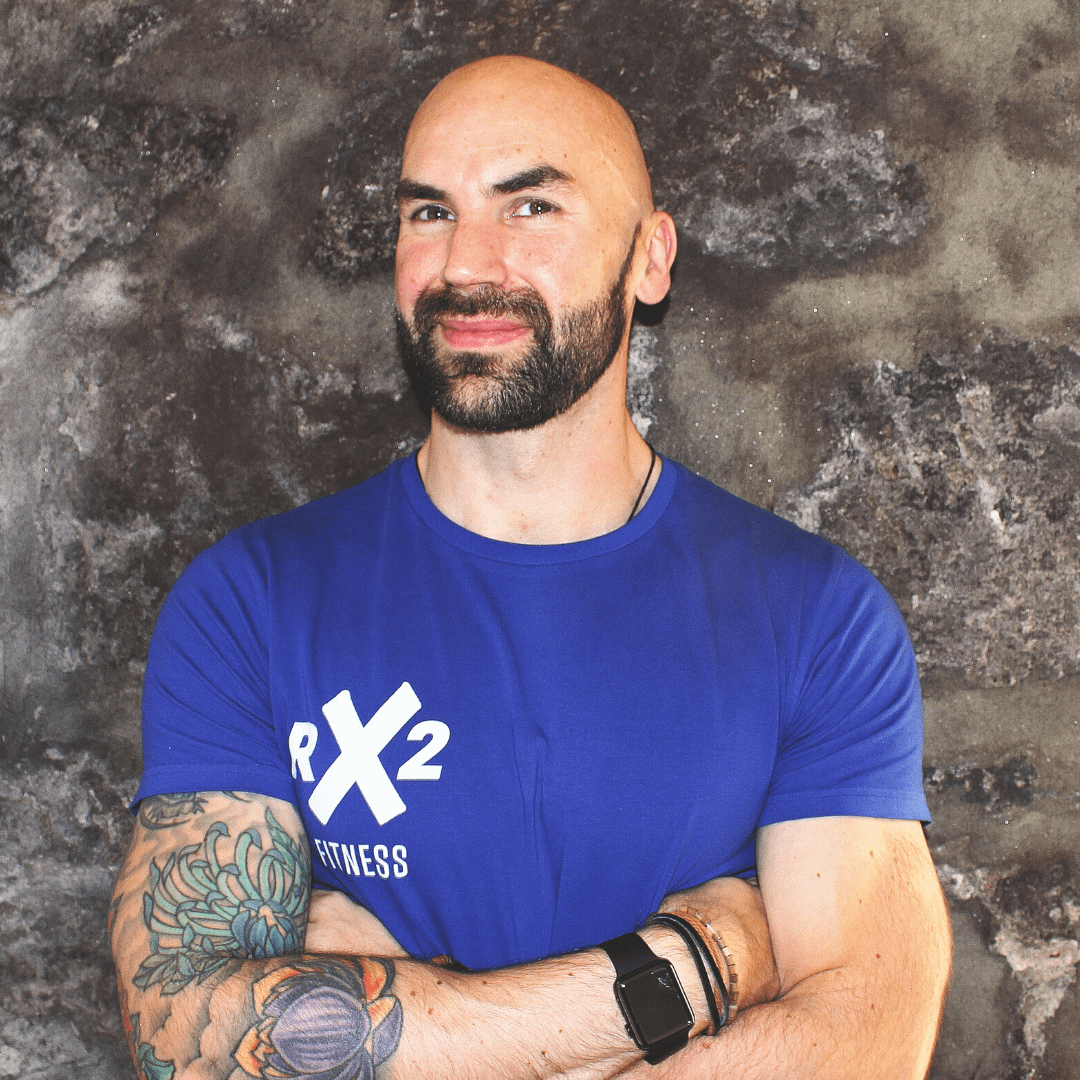 WITH COVID-19 COMES CHANGES
Since lockdown began, 8 Weeks to Lean has been revamped to support all program members.  The workouts are always designed to be performed in the gym (with the option of a home plan), however, when joining you are asked which equipment you have, along with your experience levels, so that the workouts can be specifically structured to you.
I've worked hard to adjust the program so that the modules blanked and changes that quarantine has forces, ensuring that you still get the full benefit of the program.
The minimum equipment you will need for the 8WTL workouts is your own bodyweight. If you have a resistance band or a backpack that you can fill then great. If you have dumbbells, kettlebells, or a Barbell and plates at home, then that's even better.  A training plan is only limited to the person creating it, and as a strength coach who has successfully coached people who trained at home, to athletes in various strength spaces, you can be assured that working out at home will be not boring feat.
Keep reading to find out more about 8 Weeks to Lean and what's included if you decide to become a program member for the May intake.!
"

I am a personal trainer and consider myself to have quite a sound knowledge base, however, I still learned so much from Roy in this program

 "
Are you ruining your diet and training without even realising it?
Are you tired of constantly starting a new programme or challenge, following another fad or cookie cutter plan for a number of weeks, only to end up back at square one – or even worse off than when you started?
Then this time you can change your body by…
 Not force feeding yourself bland and boring foods while starving.

 Gaining strength and improve fitness with spending less time training.

 Enjoy your social life without restriction or dreadingly saying 'no'.
 At the same time being given the tools, educated, and guided so that you'll never need to join another program again.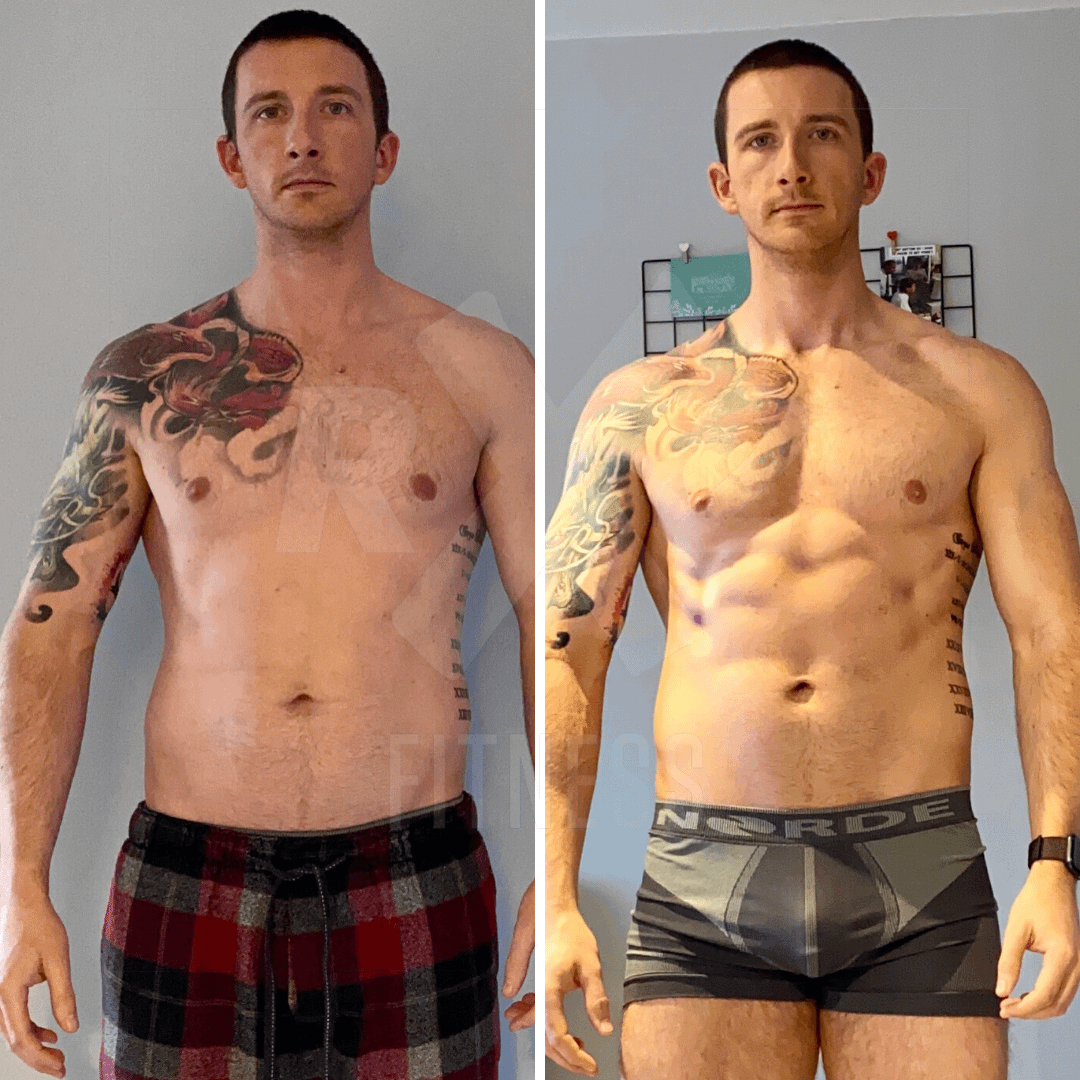 "Short-term fad diets don't work; they only lead to weight regain and the feeling of "What next?""
…take an extreme 'all or nothing' approach to training and nutrition and struggle to practise moderation?
…tie all of your 'progress' to the scales, and beat yourself up if they don't keep moving.
…feel tired of training for years but don't feel like you're seeing much in the way of results?
…feel frustrated and caught up in the idea of 'good' and 'bad' foods because of all the misinformation out there and would like to improve your mindset around food?
…think about food all day long because you never feel properly full, satisfied, or satiated, and would like to develop a more intuitive relationship with food?
…want to understand structure in nutrition, exercise, training, and how it can with WITH your life, instead of against it?
PERSONALISED NUTRITION PROGRAM
Your nutrition is set around you.  Alongside this you are provided with guides, support, and education along the way to dial it in even more over the 8 week.  Creating a foundation based around your preferences, lifestyle, and goals, and then shaping it as the weeks move on along with your confidence. 
CUSTOMISED TRAINING PROGRAM
The plans are based off of what you have available to you during COVID-19 while meeting your experience.
Beginner, intermediate, or advanced
Bodyweight and bands
Dumbbells and Kettlebells
Barbells and benches
These can be adapted to your ability and injury history to shape it specially for you.
WEEKLY CHECK-IN & VIDEO FEEDBACK
Each week there are member check-ins, and on each Monday there is a Facebook LIVE to go over feedback based on the check-ins to help you with support, guidance, and furthering your education and progress.
GUIDANCE & LEARNING
No more frustration and anxiety over what to do, or not to do.  The purpose of the program is to ensure that you get the results you want and need and can sustain them.  The key parts of this is your own education, which you will get as you go along; being given tools and show how to use them so that you can spot BS a mile off.
 "I had been looking at everything wrong

 for years, and I see it differently now, for the better. 8 weeks is just the beginning for me, for the first time in years, I feel semi confident with my body, my eating is healthier but by no means restricted."
"

Roy initially asked what I hoped to achieve after signing up and my main focus was weight loss. Well 7 weeks in and I have lost 6kg in weight and as an added bonus I have gained muscle and am feeling and looking much trimmer. "
Join 8 Weeks to Lean
Choose your preferred payment method
What's Included?
Custom Training Plan (Home or Home Gym)
Nutrition program and guidance
Private Facebook Community
Weekly Check-ins
Nutrition Guides
Recipe Packs
High-Street Restaurant Guides
Education & Guidance
Lasting Results
When does the next intake start?
As displayed on the semi-cool timer above, the official start date is Monday 16th, however, you will be accepted into the group and set-up beforehand.
I am new to exercise and training, will this be for me?
There are three different workout routines so I can cater your plan to your experience level and your individual circumstances. These can also be further customised to suit your ability, injury history, and available equipment.
I am really out of shape. Will 8WTL be right for me?
8 Weeks To Lean is designed to give you everything you need in order to guarantee results.
If you stick to the plan and use the support in the private Facebook community, you will achieve the transformation you seek out. Like anything, if you apply simple and effective methods, you will get the best from it.
I'm not a member of a gym, does this matter?
It is beneficial to be a member of a gym due to the amount of exercise equipment available to you. However, if you don't have a gym membership, that's perfectly OK as there are also workouts for home and outdoors.  All options are covered.
What if something comes up within the 8 weeks?
Don't worry, I'll have you covered. Whatever your circumstances, I will still support you to ensure you're still able to make progress.  There have been previous members that have gone on trips and still been able to progress due to the support and guidlines.
Do I need to be on Facebook to join?
Yes. Although you will have your own member profile created that is not linked to Facebook, all of the information, support, and check-in feedback will be hosted within the 8WTL group.
You say that I will have a profile?
Yes, a member profile is created that will have your guides, nutrition program, workout program, and tracker for all your progress. this is shared and accessed only by myself and you to ensure your progress and learning.
What doesn't get measured, can't get managed.
Will I get a meal plan to follow?
Following a meal plan teaches you absolutely nothing. I want to teach you how to be able to eat the food you enjoy and incorporate it into your lifestyle while still hitting your goals. The goal of the program is to educate you fully in nutrition – if this means that you require an example meal plan for guidance, then you can receive one, but not as a dieting method.
How long do I need to sign up for?
A minimum of 3 months.  This is to ensure that your habits, behaviours, and the methods that we are using build your foundation to see real results that stick.  The other reason is that it deters people who aren't serious about coaching and only want a 4 week accelerator transformation booster type thing.
I can't afford to pay in full at the moment though.
There are two purchase options. You can choose to either pay the full amount at the start, or do it over two payments – half at the start and half on week on five.
"

Last year I saw a personal trainer for 2 months, which left me with unsustainable nutrition and exercise advice. 

Following Roy's program, I've now got more knowledge on nutrition, and confidence with weightlifting to go out on my own and continue seeing results.

"