Fitness doesn't have to be complicated
RX2 Fitness was created with one main purpose in mind: to help you raise your standard of fitness and nutrition using a simplified process to help remove frustrations.
I get it. All this fitness and nutrition stuff is all sorts of frustrating and confusing. Back when I worked in corporate as a twice-obese IT engineer I tried almost everything going at the time. Every week a different magazine or website had me training until extreme fatigue set in while following meal plans that massively restricted my personal life – yet I didn't really know what a calorie really was or what a macro even meant.
Through constant failed attempts – and more learning along the way – I became a nutrition and fitness coach, helping others skip the same frustrations and failures that I encountered. RX2 Fitness was born to support and simplify complexities in training, nutrition, and mindset with personalised accountability. We help the busiest people achieve their fitness goals with long-term results.
READ (AND SEE) MORE…
For some reason you've chosen to come and read a little more about me, so I'm going to lay it all out for you – and not bore you about how I've always been "passionate" about fitness.
I once thought I was in great shape because the doctors told me I had to be. However, I looked like this…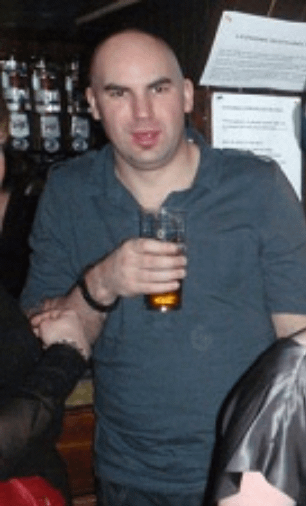 I tipped the scales at 134kgs, officially classed as obese, so I knew something had to be done.
After joining a gym and trying out the cardio machines for a while, yet still not really grasping nutrition at all, I figured things would just 'change'. They didn't.
Once I went to university however, it magically did. So much so that I went the other way and became too thin, to the point where bones that weren't supposed to be sticking out were all on show and my diet consisted of flapjacks and anything that would fit into the George Foreman grill.
Hitting the fast forward button a little to when I entered the corporate world, I somehow ended up becoming obese a second time, with little muscle and an enlarged heart.
Now, this is when I knew something needed to change. The fitness magazines, websites and guys in the gym simply weren't selling me a solution. Given my health was now a factor in all of this, I had to do what I prided myself on – learn how it actually all works. Nutrition, training, mindset, lifestyle, travel… how does it all bind together? What's the evidence behind it all?
This is bit you realise I finally got it right, right?
Wrong! I did get super lean, but that was still through the wrong methods.
Over the course of the next few years I slowly got it right. During that process of building the right results, I competed in various events and competitions, helping people achieve their own amazing results along the way.
Not understanding anything about food, exercise, or why there's so much unhelpful information out there is a really frustrating, sh*t place to be. And I should know – I've been there, three times!
But it's a situation anyone can get out of, which is why I enjoy taking away the fancy jargon and teaching it in a way that anyone can immediately understand and apply. I look forward to helping you on your fitness and nutrition journey.
If you'd like to find out more about online coaching to achieve your own nutrition and training goals, book a strategy call with me right here.
Packages to suit everyone!
Ready to make a change?
That's the first step sorted! With coaching packages that suit all lifestyles and goal, from full one-on-one coaching online, nutrition, personalised programming, in-person, or with the 8WTL online group program, RX2 Fitness have all the bases covered.