Fitness doesn't have
to be complicated
Let me show you how to enjoy life to the full – with a body you can be proud of
That's me – actually, all three of these photos are me. On the left, I was stressed, unhealthy, and in a really bad place, hating how I looked and behaving all kinds of embarrassing ways to cover up how I felt. In the middle, I was lean and ripped (wrongly assuming that's how a Personal Trainer has to look…) but I was irritable and exhausted, injured from poor training habits, and on my way to developing a bad relationship with food.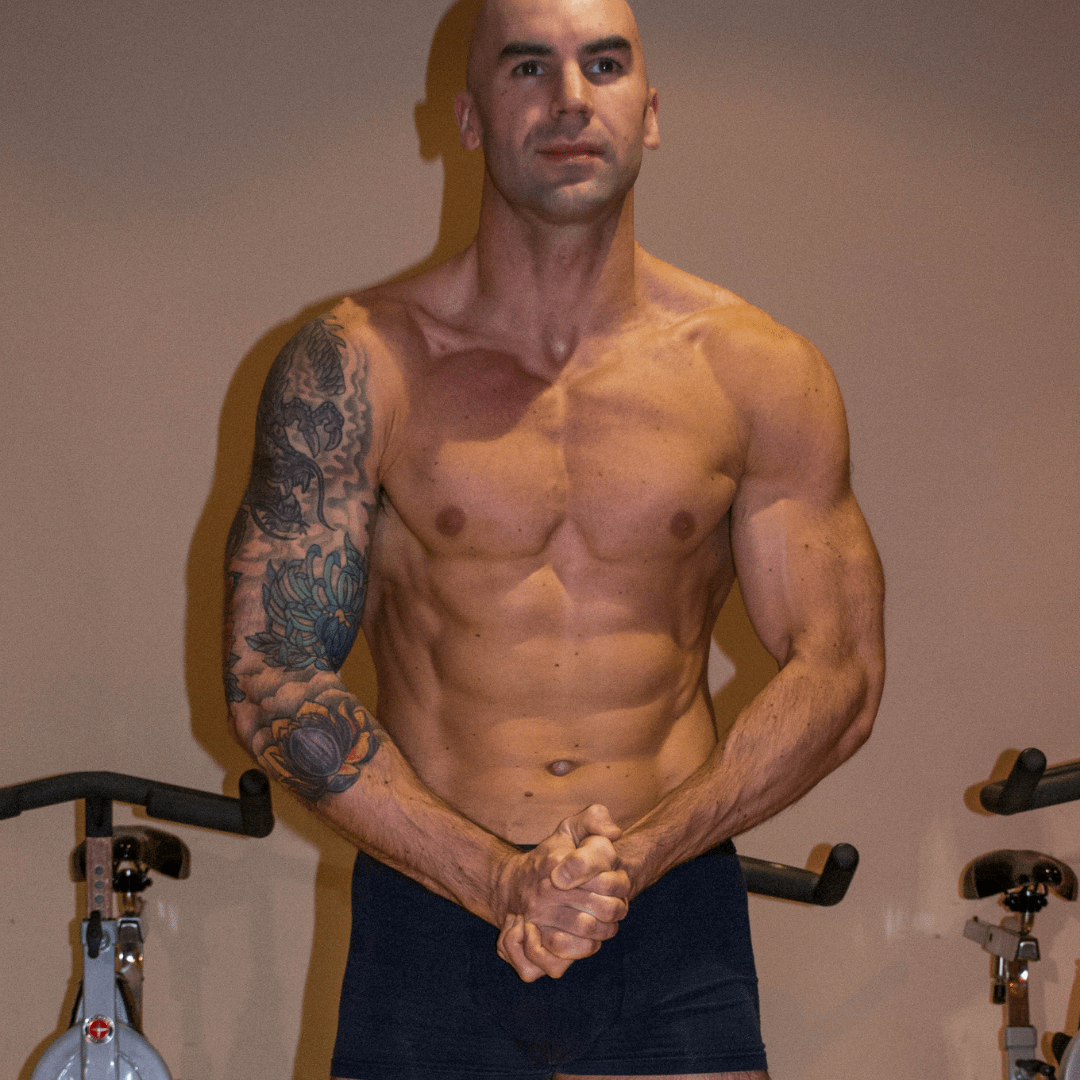 On the right is me now (give or take a couple of kgs). Happy, energised, confident in the knowledge that I can maintain this look without going to extremes.
What's your definition of "happy & healthy"?
How would it feel to have your personal version of a "great body" without extreme

dieting, without hours in the gym, without shunning family events because "I can't eat

that" or "I have to go to the gym"?
Success is about balance and confidence
My style of coaching doesn't just get you in shape through nutrition and training. I

help you overcome limiting beliefs, build confidence, and tap into your own

motivation. I show you how to eat a good diet that supports a healthy weight –

whatever life throws at you – and train without wasting precious time in a gym.
Why I'm different
RX2 Fitness uses a simplified process to remove overthinking and overwhelm

around training, food, diet, and exercise – so you can have a happier, healthier body.

Coaching with me is fun, honest, enjoyable, educational. You can expect results for



your body, mind, performance, and future health.
From twice-obese IT engineer to mountain hiking & beer loving coach and nutritionist
I've been there, done it, felt the frustration! I've been classified as obese (twice) –

tipping the scales at 134kgs. And that was when I was training like crazy, trying

methods from magazines and websites, and burning myself out.
My health, personal life, and emotions really suffered.
I wish I'd had someone to educate and support me. To teach me the truth about

calories, activity, and training – and to save me years of struggling with a negative

mindset about my body.
When I became a nutrition and fitness coach, I set out to help as many people as possible improve their physical and mental health.

You do not need to feel confused and frustrated about the best way to train, or the healthiest way to eat. If you're ready to leave all that behind you, get in touch.

Let me simplify it, and coach you through every aspect of a healthy lifestyle so you can bulletproof your future.

Start by telling me what a healthy body would look like for you.
Packages to suit everyone!
Ready to make a change?
That's the first step sorted! With coaching packages that suit all lifestyles and goal, from full one-on-one coaching online, nutrition, personalised programming, in-person, or with the 8WTL online group program, RX2 Fitness have all the bases covered.