RX2 Fitness
ONLINE COACHING
You are unique.
Your fitness & nutrition should be too…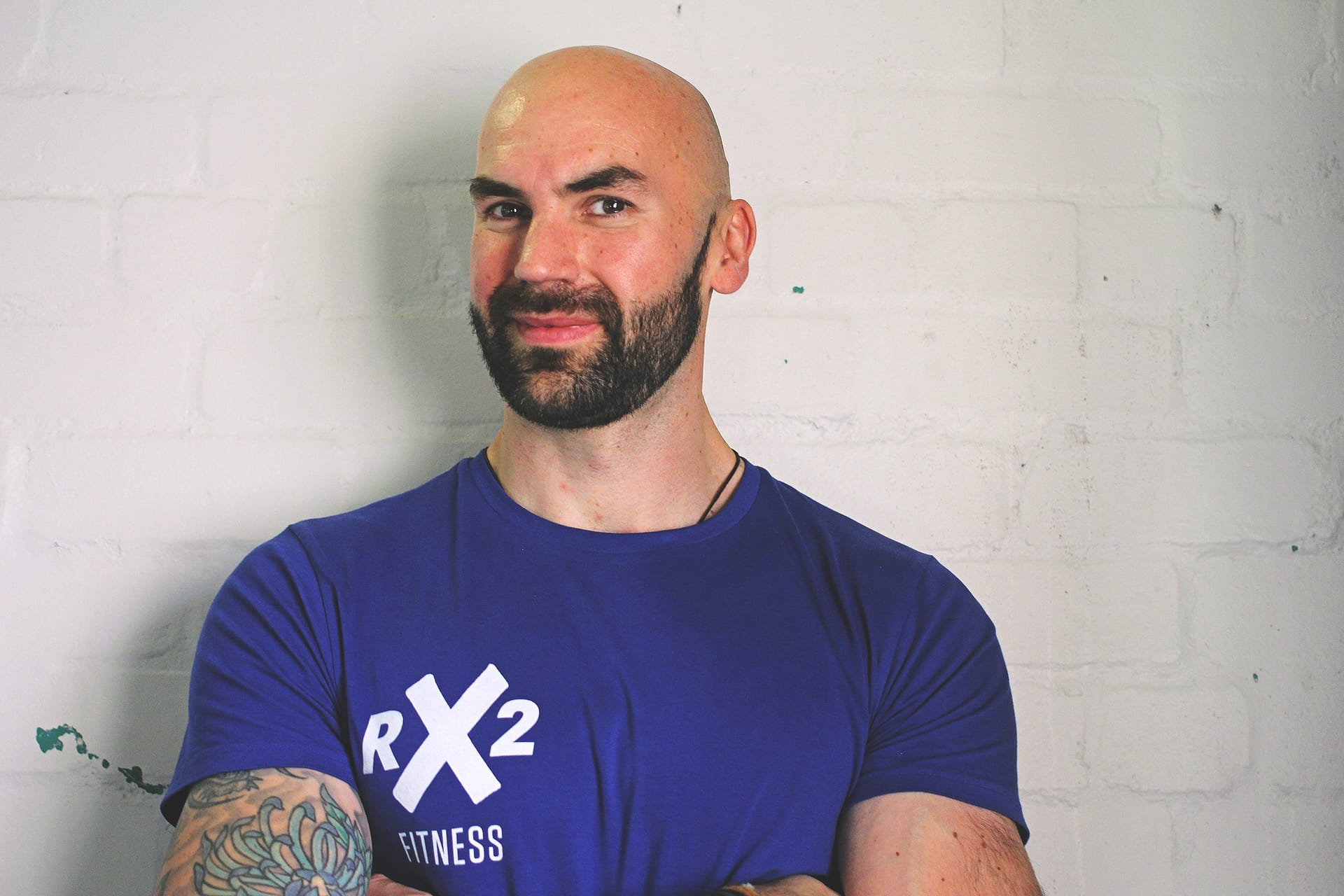 "

I am a personal trainer and consider myself to have quite a sound knowledge base, however, I still learned so much from Roy

 "
It's like Personal Training in your pocket. My style of online fitness and nutrition
coaching bridges the gap between online and face-to-face, so you get maximum
support from me as your coach.
Ideal for people who want fat loss, build strength and muscle gain, improved
mindset, increased performance, or help creating clarity in their choices to develop a path you can be confident of.
You're here for a reason.
Coaching support – achieve more with me in your corner. Working with you to guide you through your journey.
Workout plan – personalised and progressive training.
Nutrition plan – guidance and coaching for healthy eating, no matter how your life looks.
Exercise tutorials – taking the guesswork out of every exercise.
Guides – eating out, cooking, staying active, sleeping well. Education is key to your ongoing success.

Recipes – healthy and tasty recipes for fat loss, muscle gain, and health.

Resources – your client portal hosts a library of extra material.

Support – I'll be with you every step of the journey.
Accountability – check ins, video chats, messaging, and clairty.
"

Roy is the perfect coach if you value good, honest advice and are willing to put in the hard work to get results. Thank you Roy, you have quite literally changed my life

 "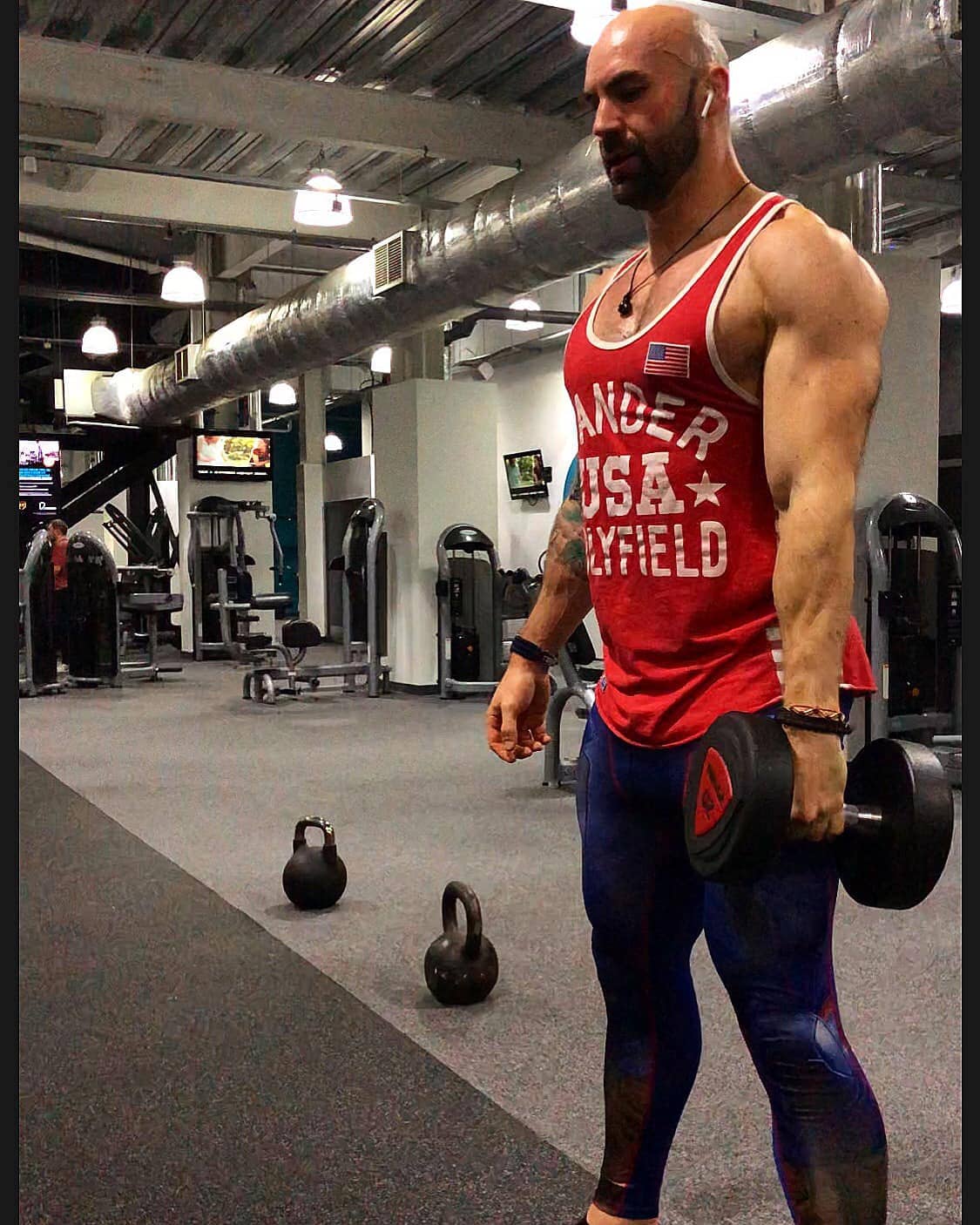 You want to get fitter or stronger, lose weight, get in shape, or train for an event.
You find it difficult to get started or stay motivated by yourself.
You're confused about the best way to train for the results you want.
You've been training for a while and it's frustrating not to see changes.
You want to develop a healthier relationship with food but don't want to give up on
your goals.
You're looking for a coach who invests in his own learning so you can get the latest
advice.
You want this whole thing to be clear and enjoyable!
You want a quick fix and don't want to learn long term habits.
You don't want to do check ins and chats with your coach to ensure ongoing progress.
You know exactly how you want to do it.
You don't like eating tasty meals and have a social life whilst getting in the best shape of your life.
You're happy to sacrifice sleep, social life, stress levels, while spending hours in the gym.
"

Not only did I regain myself but I also gained a great deal of knowledge that has helped me be a better personal trainer to my clients.

Roy, I'm forever grateful, thank you.

"
PERSONALISED NUTRITION PROGRAM
As a nutritionist, I build plans that take into account your lifestyle, food preferences, any allergies or illnesses, and clinical issues. I've got wide-ranging experience and you are in safe hands.
You can expect to learn about food choices, recipes, grocery
shopping habits, snacking, macronutrients, calories, behaviours, and some supplements (only the ones proven to work!)
CUSTOMISED TRAINING PROGRAM
You are an individual – so your plan will be totally bespoke. I don't believe in giving clients the same workouts or nutrition plans. Your plan will be tailored to your goal, your background, your lifestyle and work/family/social life. And if you need to travel, stay away for work, or be stuck at home for any reason, I'll change the plan so you can keep making progress.
WEEKLY UPDATES & VIDEO FEEDBACK
You'll check in once a week and I'll send a video reply. Your training and nutrition plans will be changed as often as necessary.
Once a month we'll have a live video call where you can ask me questions, troubleshoot, raise concerns, plan ahead to manouver life commitments, or celebrate your wins!
EDUCATION & LEARNING
Your coaching experience will eliminate confusion and second-guessing about food, exercise, and mindset. What you learn during your time with me will last a lifetime. Our chats, calls, and all the resources in your client portal serve as a true education about how to build and maintain a healthier body and mind.
PLUS!
– Evidence based coaching so that you know you're on the right track
– Tutorials for every exercise with full instructions as to why you're performing them
– Mindset and motivation support as this is key to make everything work well
" I've been on nights out, eaten big dirty burgers and knocked back a few chocolate eggs along the way. Roy educates on how these things can be planned for and built into your plan. "
CHOOSE YOUR COACHING PLAN
NUTRITION ONLY COACHING
 

For those who want optimise their nutrition, feel great, look great, and reach their physichal goals. All without removing the foods you enjoy.
What's Included?
Tailored Nutrition Plan
 24 Hour Support
 Weekly Check-ins
Monthly Video Check-ins
 Supplement Guidance
Client Community Group
 Education & Guidance
Live Changes (if needed)
 
COMPLETE COACHING
(MOST POPULAR)
The most comprehensive package designed to bring out the very best in your training, nutrition,and mindset.
Custom Training Plan

Tailored Nutrition Plan

Video Exercise Critique

24 Hour Support

 Weekly Check-ins

Monthly Video Check-ins

 Supplement Guidance

Client Community Group

Education & Guidance

Live Changes (if needed)
TRAINING ONLY COACHING
For those who want to get the absolute best out of their training,
accelerate

 strength & muscle, and improve 

performance.
What's Included?
Custom Training Plan
Video Exercise Critique
24 Hour Support
Weekly Check-ins
Monthly Video Check-ins
Client Community Group
Education & Guidance
Live Changes (if needed)
Why do we need to have a consultation?
To make sure that we're compatible and get along.  
It is also to find out if online coaching really is for you–as some people may benefit more from in-person coaching due to training & exercise issues that cannot be addressed online.
After the consult, there is no pressure or obligation to sign up. It just makes things easier so that the coaching experience is going to be the right one for both parties.
What do I need for the consultation?
I will send you an application form for some key information.  Other than that, just a working phone or laptop so that we can chat.
The chat itself will be a maximum of 30 minutes, so you don't need to worry about time limitations.
What if I am managing my own training or nutrition?
If you're managing your own training, then nutrition coaching will be for you.
If you're managing your own nutrition, then training coaching will be for you.
Can I buy a meal plan?
Not here i'm afraid.  
Meal plans are often sold to people as coaching–but isn't.  The reason for this is because coaching is actually developing your nutrition around YOU.  Your lifestyle, preferences, goals, limitations etc.  A meal plan removes all of this and will leave you back to square one in the long-term as you haven't actually learned anything about nutrition.
How does the whole progress work?
This part is simple:
1) Click 'apply' and submit the application form.
2) I contact you to arrange consultation date and time.
3) We chat in the consultation.
4) I send you your welcome email.
5) you make the payment and send over the relevant into that I need.
6) I create your client profile, with your training, nutrition, and nutrition report.
7) I email you your client profile details, video overview to cover everything, and your nutrition report.
8) We get started!
What do you expect from your clients?
First, and this part is very important.  Communication!
Then:
 Weekly check-ins
Update all the required metric within your profile that will ensure progression (training, measurements, photos, stress levels, energy, sleep etc)
 As me anything.  I really mean that.  No question is a stupid question, and it's like I mentioned above–I aim to give you the tools so that you ask fewer questions as we go on.
How long do I need to sign up for?
A minimum of 3 months.  This is to ensure that your habits, behaviours, and the methods that we are using build your foundation to see real results that stick.  The other reason is that it deters people who aren't serious about coaching and only want a 4 week accelerator transformation booster type thing.
Can I switch between packages?
Absolutely.  The coaching experience is 100% yours.
What can sometimes happen is if you go with nutrition coaching but then eventually want to add in training, so then switch to full coahcing.
"I have to give all my praise. He gives incredibly informative descriptions and examples.  Shares a full wealth of ever growing knowledge with his clients. I have the most confidence I've ever had about food choices, calorie control and working out.

Easily one of the best coaches in the UK."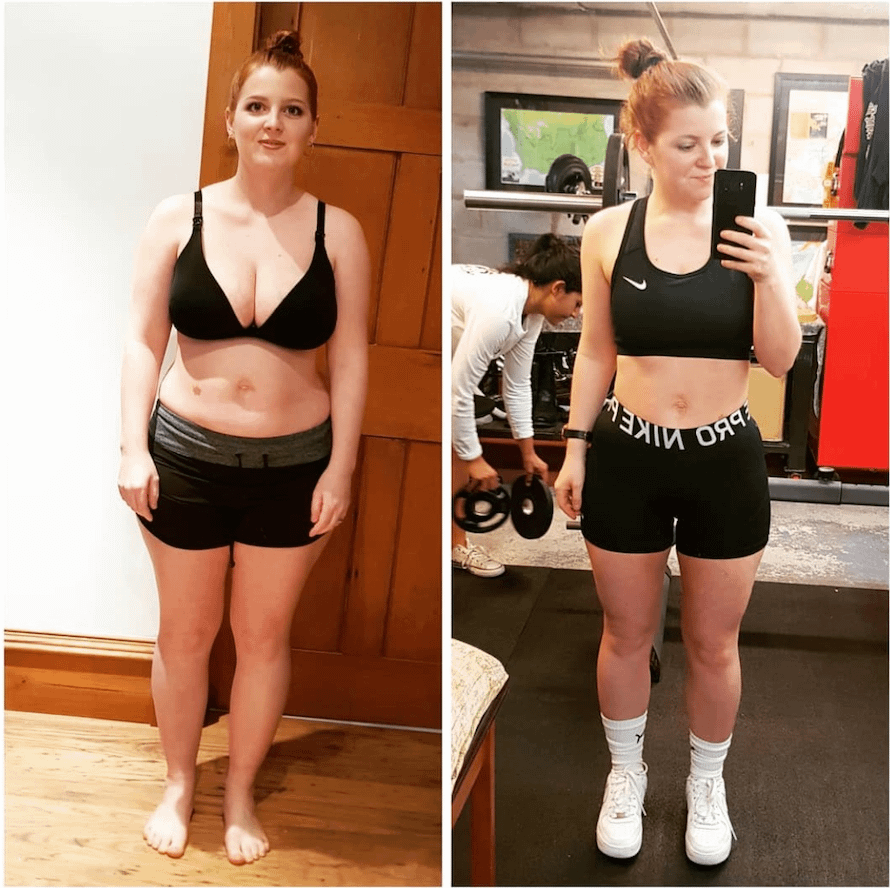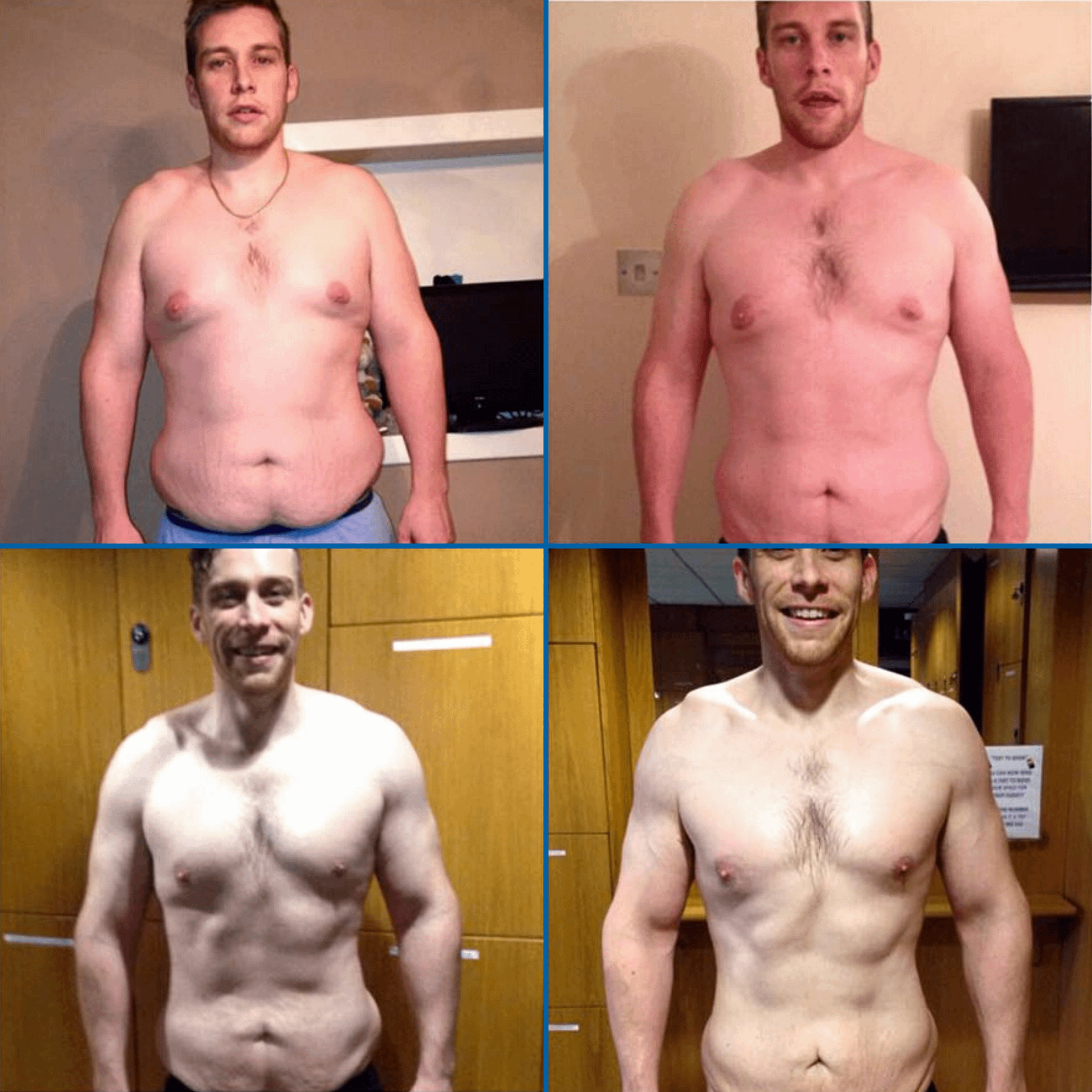 "His knowledge and guidance make it so easy for you to understand weight loss and to feel in control of your week. His training plans are tailored to you and he listens to what you want from them. I've felt so much stronger and leaner than I ever have before without ever feeling restricted or unhappy about food

."