Who else wants to get stronger, build your ideal body, and feel confident?
Actually Enjoy the Process for less than £1 a day!
It's time for you to get stronger and more confident without breaking the bank and living in the gym 6 days a week.
Learn how hundreds of people have achieved continuous progress in their lifts while developing the bodies they never thought possible using my tried and tested methods.
Imagine knowing exactly what workout to do, every day – knowing you are getting stronger and achieving personal bests all year round.
Imagine having the great problem of having to get a new wardrobe because you've lost fat and gained muscle in the areas you desire.
To be in a better place physically and mentally.
All this is a reality and is possible.
You're stuck, bored, and frustrated. It's that simple.
Making effective and lasting progress in the gym is a slow and painful progress.
If you are following a clear and progressive training plan then progress becomes simple. You get stronger, lose fat, build muscle, and feel more confident.
But, at the moment everything is random. You're trying new templates. Instagram workouts. Free downloads. It feels good because you're trying. Except, you hate that you're getting random results from the random actions and wish there was a simple mapped out solution to take away this frustration.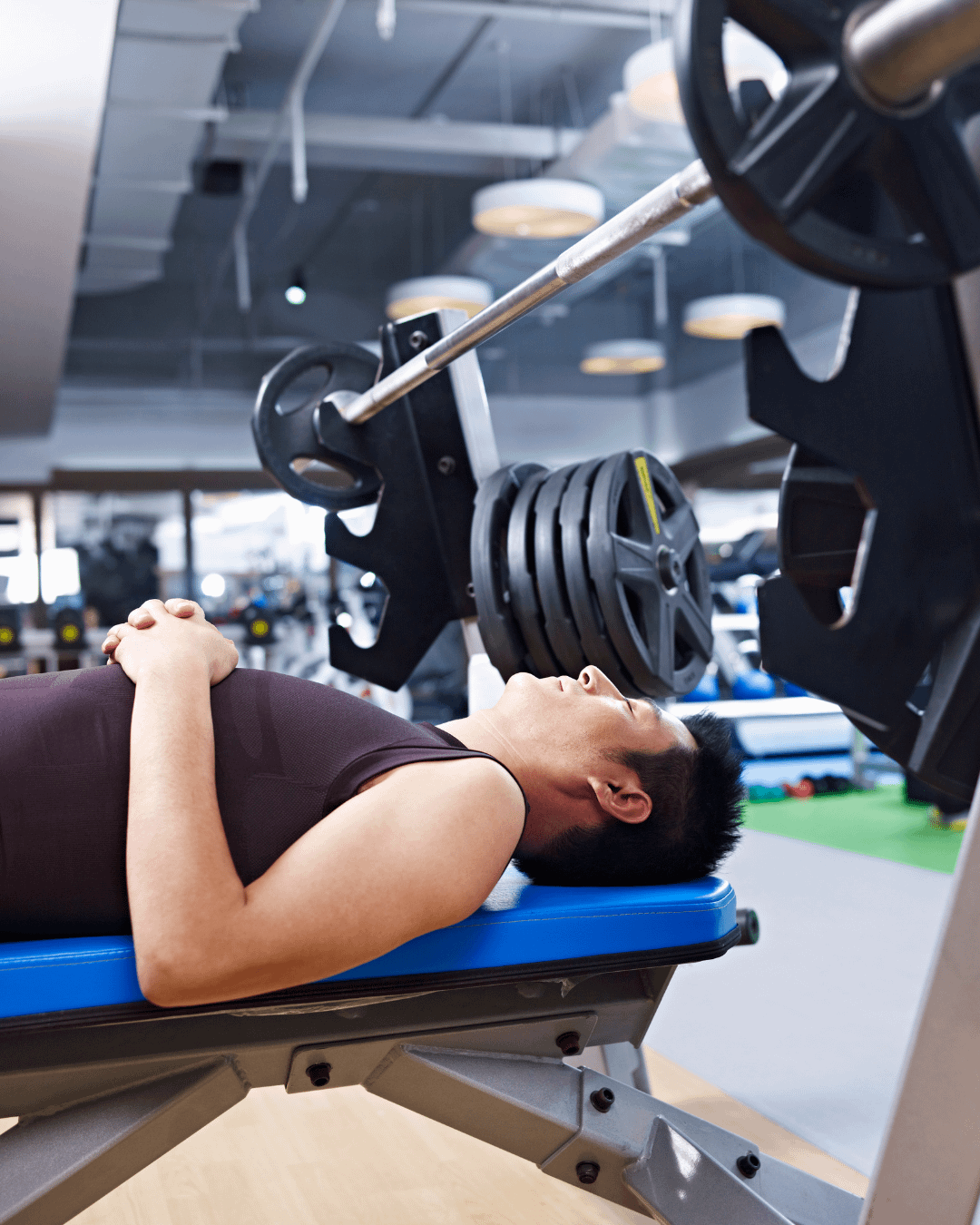 I've been where you are.
Wanting to be happier, be more confident, and be as healthy and strong as possible.
Putting countless hours into exercise and training for years around a busy career and social life. Desperately looking for workout plans online and listening to people in the gym with none of it working.
This eventually took its toll on my mental health and confidence. Taking one step forward and two steps back; over and over.
Desperately trying to lose fat, gain muscle, get strong, and feeling happier about myself.
The realisation, that I have now used to help hundred of people like you, is that you don't need to be doing 5-6-7 workouts a week. Spending 2-3 hours each time pushing yourself to complete fatigue as you're led to believe on social media.
The best part about this? I achieved where I am without these templates, training "hacks", and advice in the gym.
Like you, I worked in the corporate world as an IT engineer who wanted to turn my life around fast. There was no time to take countless courses or go back to university. The priority was "what works", "what's true", and "how will it work for me?" Dramatic and lasting change was top of the list and a solution was needed.
Hiring a trusted coach wasn't an option due to tight finances, so the responsibility was on me.
Regardless of the challenges, I got there. Leading to starting RX2 Fitness coaching. People ask me how I do it for others; for tips on Q&A's; To program for effective results. The honest truth is, this took my years is learning, applying, keeping what works. Building an ever-growing toolbox.
This is where you can benefit from skipping past all the things I did.
If you want to make clear progress with your training. To lose fat, gain muscle, and becomes your strongest in a simple and dramatic way, then I'd love to coach you to achieving your goals.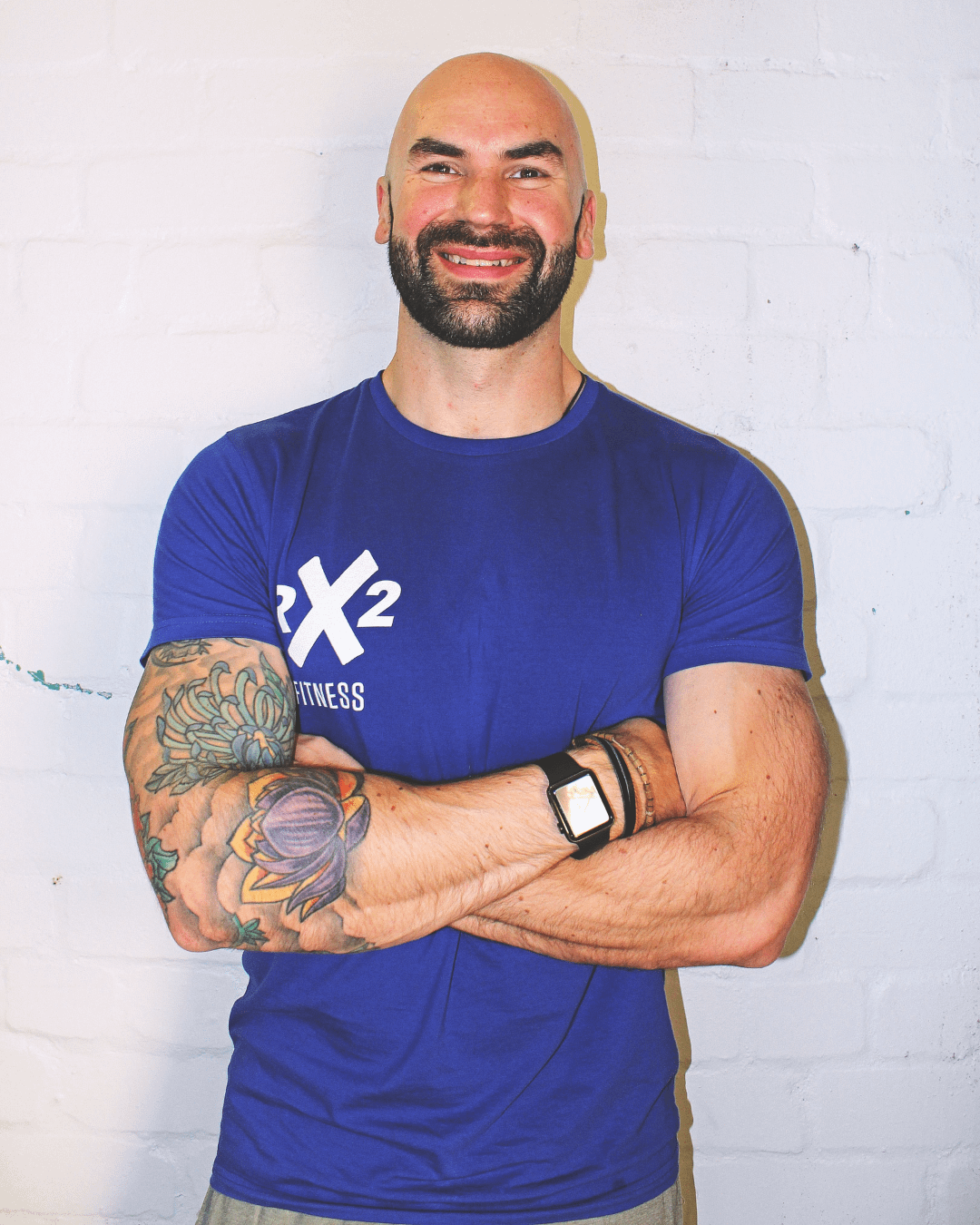 I'm not selling you a membership, I'm here to solve your problem.
To remove the start stop carousel you're on is more simple than you think.
No longer wasting your time and getting the powerful accountability that is required for effective and sustainable results.
I created Everyday Strong to help people just like you.
Consistently building strength, building muscle, burning fat, and shaping your physique.
You tell me your goals, where you're at in your journey, and I take it from there. I tell you what to do, show you how to do it, and tell you how you get keep improving.
And the best part? You will never be caught wondering "Am I doing the right thing?"
You will know you are.
Why You'll love this method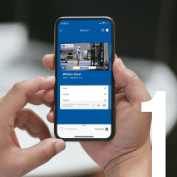 Mapped Out Training
Have access to your progressive workout plan app. Whenever you want. Wherever you are. On your schedule. You know consistency is key to achieve your fitness goals. With programs and guidance at the palm of your hand you will have a fresh workout designed to meet your goals. Meaning you will no longer move backwards. No longer stressing about what to do in the gym and avoid aimless workouts.
Enjoy Your Training
Avoid the monthly template and Instagram workout hopping. The EDS app includes detailed tutorials and instructions to help achieve your goals. You'll never feel bored or wonder what to do. Always feeling motivated. This means you'll be more consistent and achieve results quicker. 
Create & Achieve Your Goals
No matter what your experience level is, what your goals may be, or what type of gym your train at, you are covered. If you Donn't have access to a specific piece of equipment then I am on hand to help you with alternatives. Making working out as convenient as possible for you.
Supportive Private Community
You will no longer feel like you're going it alone. With a community of like-minded people looking to learn more, train better, support each others journey, and get feedback on how to continue improving every week. Accountability is key when it comes to achieving results.
Daily conversations, weekly Q&A's, training feedback, program adjustments, and new content being delivered to further your learning.
what results can you expect?
I've helped hundreds of people get clear on their training goals – to lose fat, build muscle, gain strength, and feel more confident.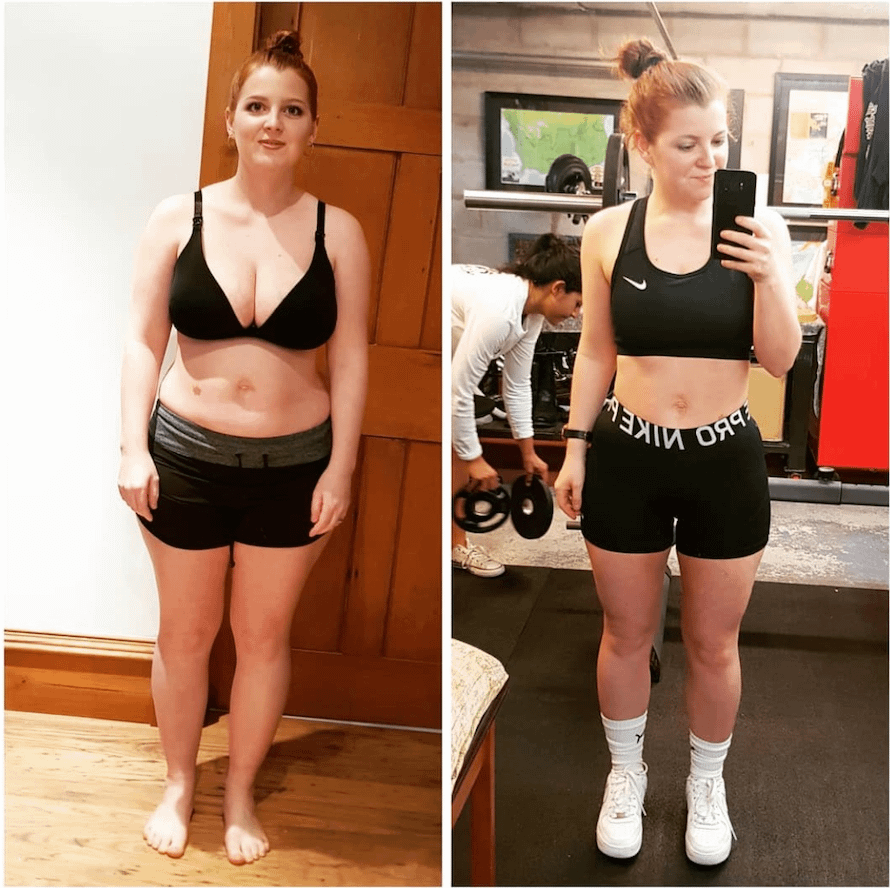 know exactly what to do, every day
If you're looking to be a healthier and more confident version of yourself, sign up today to start your journey.
LESS THAN £1 A DAY!
*Billed monthly
✔️ Results-Based Workout Program

✔️ Track Your Progress

✔️ Access to a Community Facebook Group 

✔️ Priority support & feedback

✔️ Accountability

✔️ Week Educational Q&A's
Frequently asked questions
See some common questions and answers below,
What is Everyday Strong?
Everyday Strong gives you a strength training plan that fits into your schedule, every single day.
Through the EDS app, members have access to professionally designed training programs and daily  workouts. Eliminate the wasted time, energy and money that comes with maintaining a balanced training routine.
With easy-to-follow video tutorials, in-ear coaching, and instruction on how to improve performance.
Everyday Strong delivers a workout experience that's better than having a PT. From wherever you workout, and at a fraction of the cost.
Who Is It For?
Everyday Strong is for people that are ready to make a change!
Whether that's fat loss, muscle gain, or improved strength. If you want to improve your fitness and training to enjoy life more, want to become part of a community or learn more about living a fitter & healthier lifestyle. EDS is dedicated to helping people from all walks of life come together in the pursuit of making ongoing progress.
Can I do this program from Home?
If you have an exceptionally well stocked home gym (Dumbbells, barbell, and bench) then suggestions can be made to get the best out of this program.
However, if you are limited in equipment and space then it wouldn't be suitable.
How many days a week is the program?
There are 4 main workouts with the option of a 5th day.
This is about quality, not quantity. If you miss a workout then don't worry. You will still make progress.
What equipment do I need?
As a minimum, access to barbells, dumbbells, power rack, bench.
Ideally you will also have access to standard gym machines (Lat pulldowns, leg press, hamstring curl etc).
I work shifts and don't have a lot of spare time, is this plan for me?
You will benefit from the entire programme no matter your time constraints.
The daily check-ins you'll have to do on the platform will take no longer than 30 seconds. It's a legit yes or no answers that only require your full honesty. The workouts will take around 40 to 60 minutes to complete 3 to 5 times a week.
The EDS community is all over the world, so you'll neither have an issue with time nor will you miss out on anything.
Are the programmes personalised?
The programmes are not personalised. This is not the issue when it comes to getting results. It's more about choosing the right daily habits, in and around your training, which I will be sure to hold you accountable against.
The Training Program you'll receive is set to ensure you're doing the most effective training for your goal. With each month following a progressive phase so that you're continuing to improve regardless of your goal.
If you are unable to do certain exercise due to injury or experience level, you will be provided with alternative exercises to suit your limitations. So, although it's not personalised I will go out of his way to ensure you're okay, so you have nothing to worry about.
What is the workout split?
This is differ between training blocks. In most cases, it will be 2 x upper and 2 x lower, with the optional being a full body workout.
Each training phase will have a difference focus. This means that there will be a hypertrophy block (muscle building), strength focused, while mixing in some conditioning for your fitness levels.
At the end of specific training phases you will be performing some tests to measure your progress.
When are the new program released?
A new workout week will start each Monday.
The training blocks will be between 5-6 weeks long.
If you join in the middle of one then don't worry. You can pick up and gain the benefits once you get going.
When it comes to your training there is no 'ideal' time to start.
When will I get my program upon joining?
Immediately. 
If you join on a Wednesday then you will get the workouts for the rest of that week; so no having to wait until the following Monday.
Is there a minimum sign-up?
No, but to experience the benefits of the program I do recommend giving it 3 months.
I missed some weeks because I was injured, travelling, or chose not to lift. What do I do?
The programs are all viewed within the app from the time you join, so regardless of whether or not you use them, you can pick up from where you left off or continue.
It's best to perform the current month with the group.
Is there a nutrition component to this program?
No, there is not. However, you are welcome to ask any questions within the community on your nutrition.
If you would prefer a tailored approach then please reach out and we can have a chat about your personal nutrition coaching.
I am new to the gym. Will this suit me?
Of course. There are two options when you sign up:
– Beginners (less than a years gym experience)
– Intermediate to Advanced (18+ months of gym experience)
Select which one when you sign up and jump straight in.
You can switch between the programs if you find it too challenging or not challenging enough.
Ready to join Everyday Strong?