Get RESULTS without giving up the things you love
Simplify Nutrition • Effective Training • Removing Frustration
At RX2 Fitness, evidence, experience, and communication replace gurus, guessing, and attachment to biases.
Hi, I'm Roy – the fitness coach and nutritionist behind RX2 Fitness. Our goal is to support and simplify complexities in training, nutrition, and mindset with personalised accountability
Our flexible packages suit anyone who need help with their fitness and nutrition by creating a programme completely tailored to you.
You will get full access to me, and I'll provide feedback and coaching on your training, nutrition and health. I will analyse your training performance, review technique videos and catch up with you regularly either in person or via Skype/FaceTime.
We help busy people achieve their fitness goals with sustainable long-term results. So what are you waiting for? Let's chat!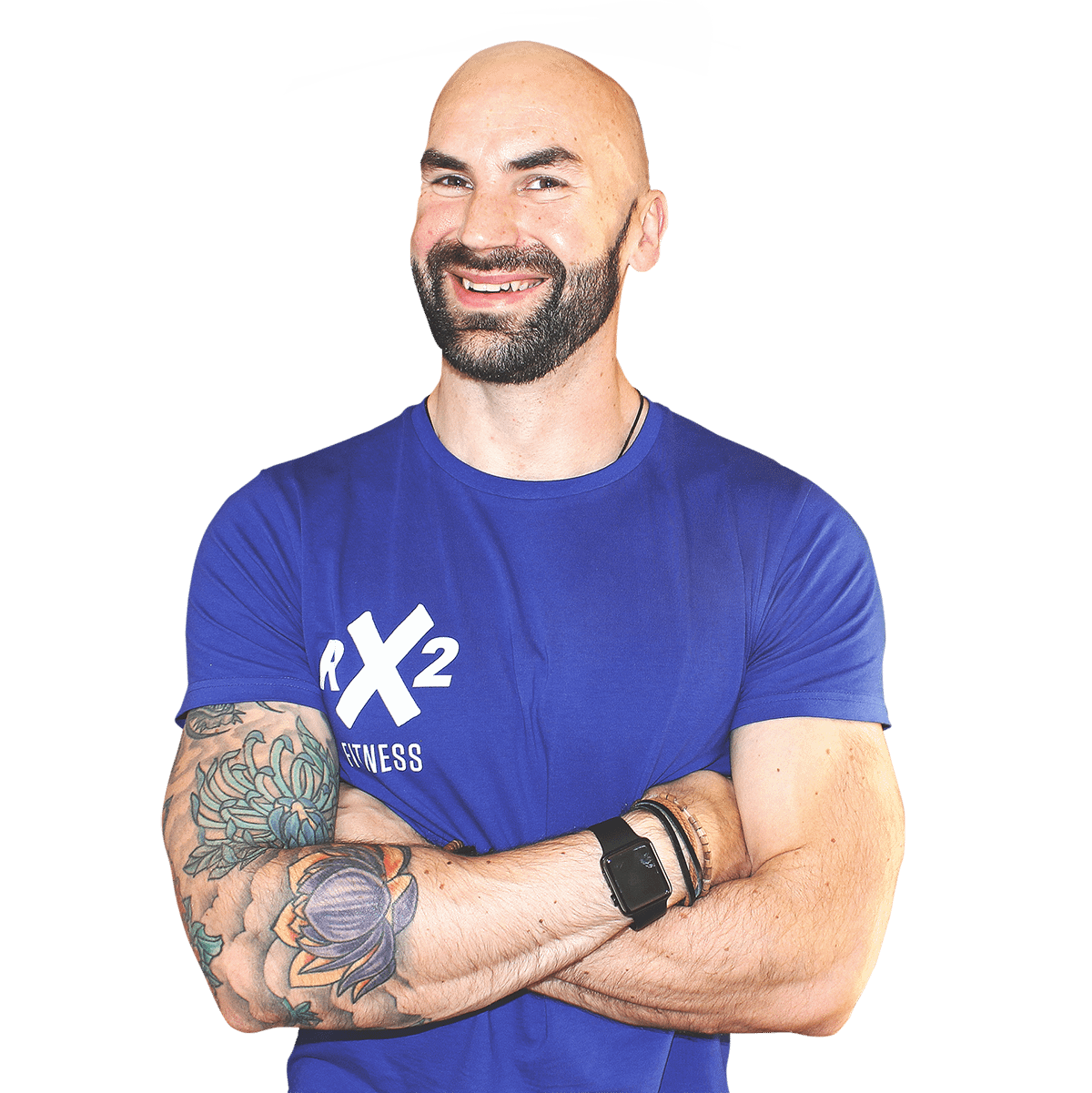 Let the results speak for themselves…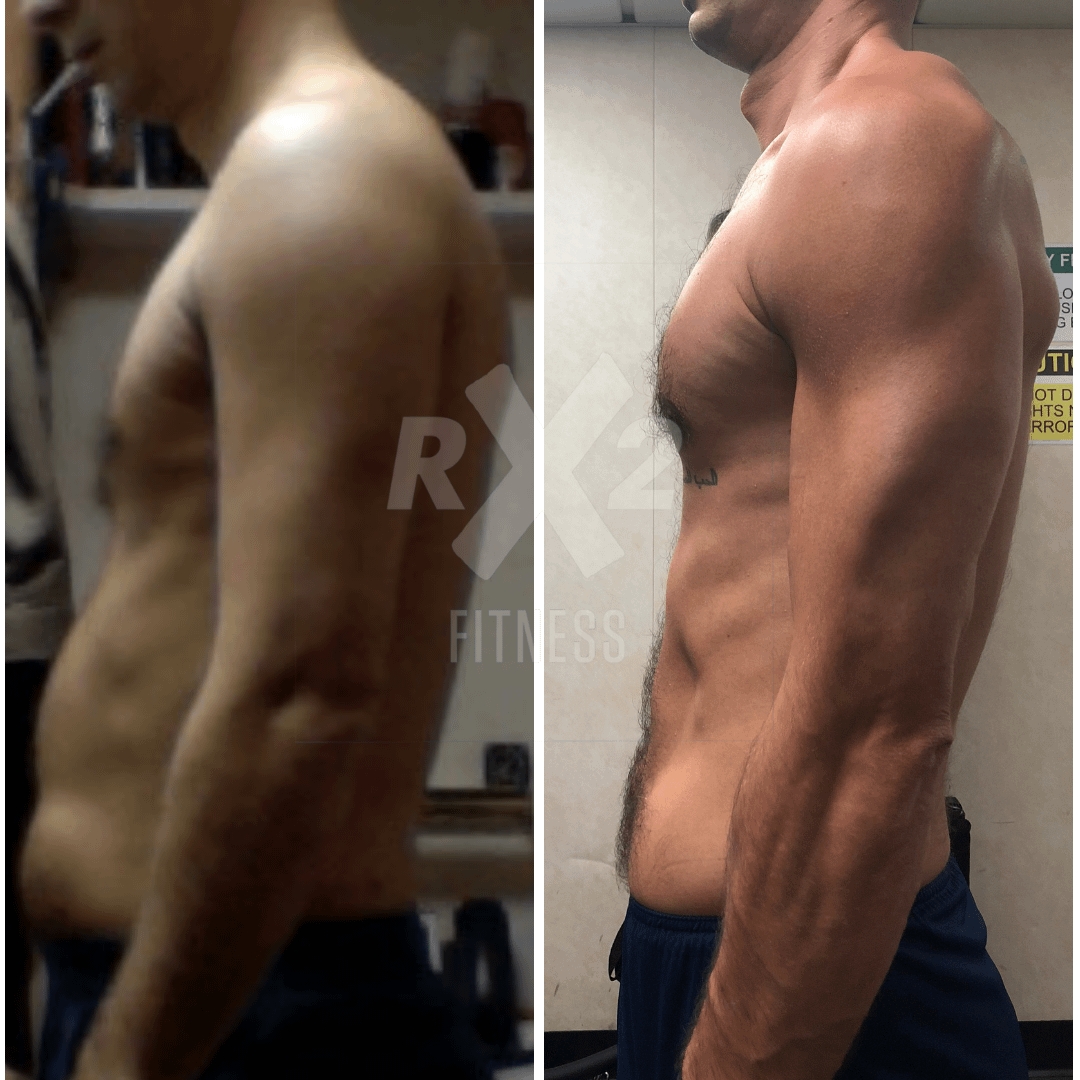 Half of the reason that I came to join Roy is quite funny actually.  I had this man-crush on Brad Pitt.  Basically, if you've ever seen the movie Snatch, or Fight Club, you'll see his slim body, ripped to hell.  I thought "One day I want to look like that", but I was 'getting on'.  When I joined I was 36 years old, thinking that there was no way that i'll ever get a body like that.
I am so happy with how my body is changing! I'm over a stone lighter than I was eight weeks ago and a few inches smaller here and there. With my newly acquired knowledge I have been helping a friend lose weight for her wedding; she has also lost over a stone and now needs her dress needs to be taken in seven inches! Roy's plans exceeded my expectations!
Since coming on board I have seen incredible results with weight loss and reducing body fat to single digits. Roy had me looking and feeling my best physically and mentality since I began training. Roy coached me expertly through the process and not once did I feel like it was a struggle.
I genuinely can't say anything bad about Roys approach. He's not only considering your dietary requirements and physical abilities but also your mental well-being AND is being friendly and approachable, not intimidating – a killer combo.
Ready to make a change?
That's the first step sorted! With coaching packages that suit all lifestyles and goal, from full one-on-one coaching online, nutrition, personalised programming, in-person, or with the 8WTL online group program, RX2 Fitness have all the bases covered.
Roy RitchieCoach | NutritionistRoy RitchieCoach | Nutritionist You're a normal human being, which means you have a social life. Sometimes that social life involves going out for food and drinks.  Sometimes it means a casual beer–or two, or tres. There are also the...
read more