RX2 Fitness
PERSONAL TRAINING
You are unique.
Your personal training should be too…
Start reaching your full potential with personal training from RX2 Fitness! Whether you are a fitness enthusiast, someone who's frustrated with your efforts and looking to live life to the fullest, and a competitor looking to take things to the next level, my personal training will take your efforts beyond what you would expect.  I work one-on-one with each client to develop a comprehensive training and/or nutrition program. This allows me to construct a plan that is tailor made to help you reach your fitness goals.  So, if you're looking to improve your performance and efforts, you've come to the right place!
You don't need to be a physical specimen in order to get results. You simply need to be willing to work hard, communicate, make a commitment to yourself and your goals, and stay open to learning and trying new strategies. I will take care of the rest!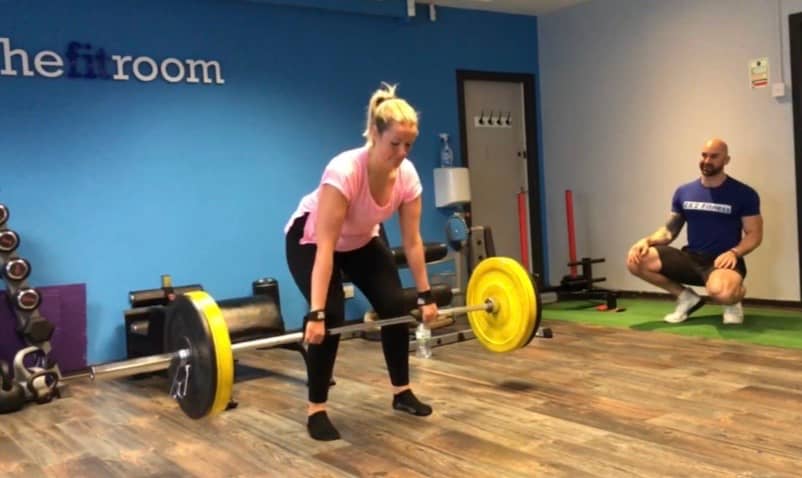 Personal Training IS for you if…
" I'm blown away by the results achieved so far, being over 50 I figured I was in for a long hard slog but was shocked by my body stats this week, so much so I had redo them again to convince myself they were right."
You want to make progress and get serious results.
You want to learn and apply up to date methods for long-term results.
You want structure, direction, and support.
You are committed & willing to put in the agreed work for your goals.
You are committed & willing to put in the agreed work for your goals.
Personal Training is NOT for you if…
You're looking for a 'quick fix'.
You don't want structure & direction.
You're looking for a cookie cutter meal plan.
You're not open to suggestion & changes to your lifestyle that would beneift you.
You're not serious about progress and results.
You're not willing to communicate and do regular check-ins.
You're here for a reason.
Extensive experience — There is a huge difference between knowledge and the experience to know what to do with it. I have coached clients from all ranges:
Never lifting weights to competing in powerlifting.
100 mile endurance events.
PCOS sufferers to losing over 20kg.
With extreme body-image issues.
Years-long yo-yo dieters.
Competing in bikini shows.
CEOs with time constraints and living out of hotels.
Stay at home mums with no energy.
People getting nowhere in the gym with building strength & muscle
Struggling to move with back issues to squatting their own bodyweight.
Proven track record — I have over 100+ client result photos and testimonials here on the site, on Facebook, and on Instagram.
Evidence-based, respected – Being an Qualified Nutritionist, travelled thousands of miles–as far as Los Angeles–to educate myself, host seminars, write for well known sites, writing for personal trainer education publications, and I walk the walk with competing in various competitions and events, so I can assure you are getting high-level coaching.
I can afford to be honest — I attract more coaching applicants than I have time to work with (between 1-2-1 coaching & my 8 Weeks to Lean program), so I can afford to tell you honestly if I feel I can help you, or refer you to someone that I feel would be more suitable.
"The main reason for becoming a client was to build up strength in my leg after a bad knee injury which left my knee giving out all the time. You got so much more with him though, you got friendship, vast amounts of knowledge and the ability to help me build up confidence in myself."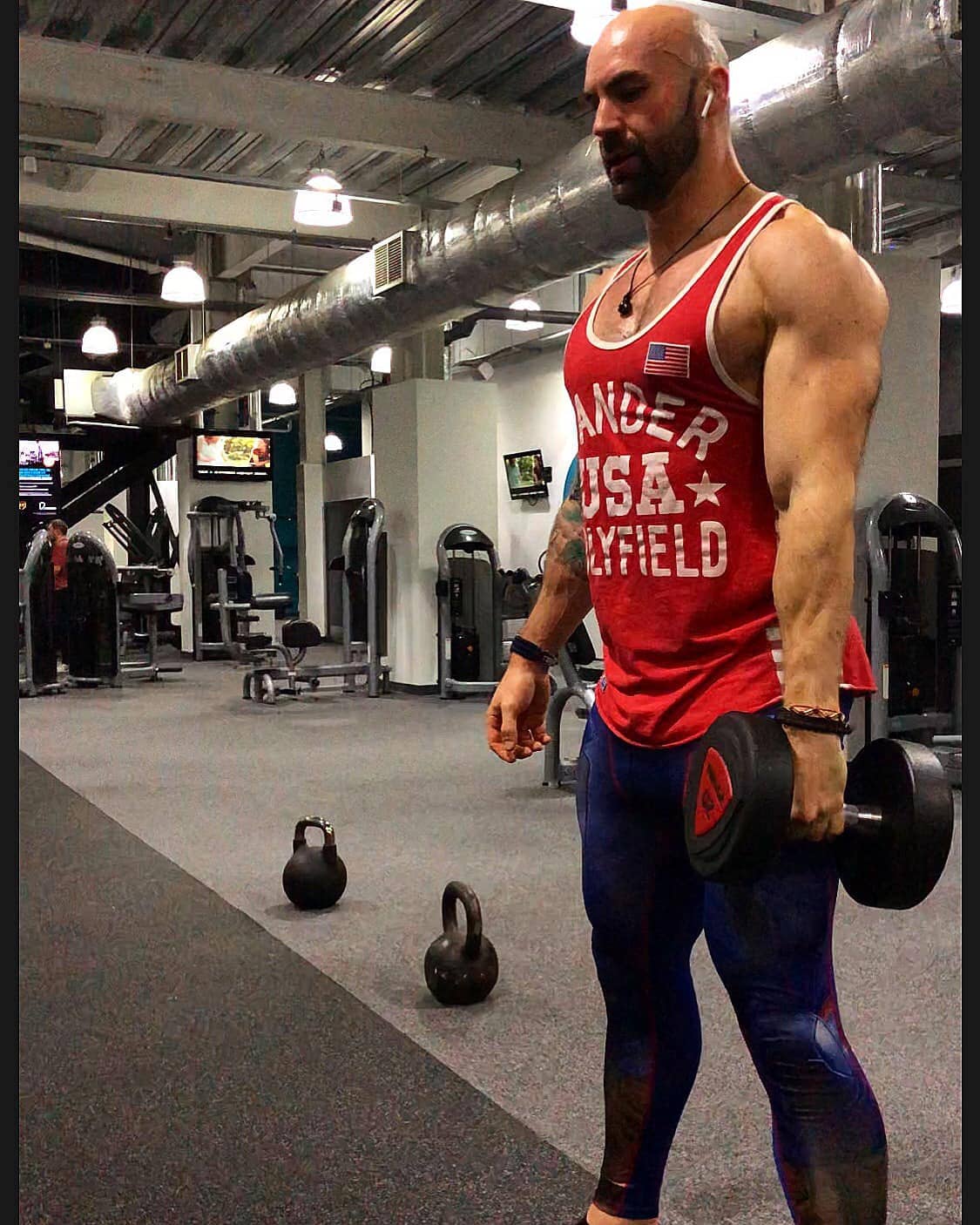 WEEKLY OR MONTHLY SESSIONS
Depending on the package, you will get a one on one coaching session within a private gym (The Fit Room) in the city centre of Aberdeen.  Your session will be based around what you want and your needs. This can vary from following a workout from your customised training program, working on mobility or injury rehab, or learning a new exercise or lift.
CUSTOMISED TRAINING PROGRAM
No cookie cutter plans around here.  Everything is build from the group up, based on your goals, preferences, health, injury history, time limitations, and gym equipment.  On top of that, it can be adjusted any time based on whether you travel for work, have a busy week, or any other reason.  It's designed spefically for you.
WEEKLY UPDATES & VIDEO FEEDBACK
Every week (Monday) I go over your check-ins and progress and provide feedback on video, answering any questions, making any changes, and highlighting key points that you may have missed.
PERSONALISED NUTRITION PROGRAM
As a nutritionist it's important to ensure that the guidelines created take into account flexibility, your lifestyle, dietary preferences (low-card, vegan, high-protein), clinical issues such as PCOS, diabetes, IBS etc.  Alongside this you will get supplement recommendations, yeah, the ones that work, that is.
GUIDANCE & LEARNING
No more frustration and anxiety over what to do, or not to do.  The purpose of coaching is to ensure that you get the results you want and need and can sustain them.  The key parts of this is your own education, which you will get as you go along; being given tools and show how to use them so that you can spot BS a mile off.
SUPPORT, ACCOUNTABILITY, & MOTIVATION
Alongside your check-ins and monthly call you also get 100% access to me.  If you're heading out that weekend and feeling unsure on what to do to ensure progress then let me know and i'll suggest a methods suitable.
At a new gym and they don't have the equipment for your training plan?  I'll suggest an alternative so that you can get on with your workout.
"His realistic approach means I can be a professional, a mum, a wife and still ensure fitness and nutrition are a big part of my life. Roy listened to me and adapted so I could make it work. Because of that, I have been able to stay on track, meet targets and am looking to compete in my first ever powerlifting competition!"
Why do we need to have a consultation?
To make sure that we're compatible and get along.
It is also to find out if online coaching really is for you–as some people may benefit more from in-person coaching due to training & exercise issues that cannot be addressed online.
After the consult, there is no pressure or obligation to sign up. It just makes things easier so that the coaching experience is going to be the right one for both parties.
What do I need for the consultation?
I will send you an application form for some key information.  Other than that, just a working phone or laptop so that we can chat.
The chat itself will be a maximum of 30 minutes, so you don't need to worry about time limitations.
Where will the coaching sessions be?
All of your coaching session will be at The Fit Room, which is a private gym in the city centre and isn't open to the public at all.  Your sessions will either be in the main gym or within one of the private rooms.  The only other people that will ever be there will be one of the other trainers with their clients.
See below for the address and location.
What if I can't make a session? Do I lose it?
These things happen. You may be ill, away on holiday, or I may be out of town that day/week.  Don't worry, you won't lose your session.  What happens is that you'll simply "bank" the session for you to use another time isntead.
Will I Get a meal plan?
Not here i'm afraid.
Meal plans are often sold to people as coaching–but isn't.  The reason for this is because coaching is actually developing your nutrition around YOU.  Your lifestyle, preferences, goals, limitations etc.  A meal plan removes all of this and will leave you back to square one in the long-term as you haven't actually learned anything about nutrition.
How does the whole process work?
This part is simple:
1) Click 'apply' and submit the application form.
2) I contact you to arrange consultation date and time.
3) We chat in the consultation.
4) I send you your welcome email.
5) you make the payment and send over the relevant info that I need.
6) I create your client profile, with your training, nutrition, and nutrition report.
7) I email you your client profile details, video overview to cover everything, and your nutrition report.
8) We book in your first 1:1 session.
9) We get started!
What do you expect from your clients?
First, and this part is very important.  Communication!
Then:
Show up to sessions on time.
Weekly check-ins.
Update all the required metric within your profile that will ensure progression (training, measurements, photos, stress levels, energy, sleep etc)
As me anything.  I really mean that.  No question is a stupid question, and it's like I mentioned above–I aim to give you the tools so that you ask fewer questions as we go on.
Enjoy the process
Can I switch between packages?
Absolutely.  The coaching experience is 100% yours.
What often happens with in-person clients is once they've gotten what they wanted from the weekly sessions, they then either move to the Hybrid package or one of the Online packages.
How long do I need to sign up for?
A minimum of 3 months.  This is to ensure that your habits, behaviours, and the methods that we are using build your foundation to see real results that stick.  The other reason is that it deters people who aren't serious about coaching and only want a 4 week accelerator transformation booster type thing.
"I have tried a few different PT's before but never had one like Roy. What he offers is the complete package with unlimited amounts of guidance and support. He truly cares about his clients"
CHOOSE YOUR COACHING PLAN
HYBRID COACHING
 

For those who can't, or don't need to, commit to weekly in-person sessions.  This is great for those that travel often, or just want to work on lifting technique, or movement rehab.
What's Included?
1 Monthly In-Person Coaching Session
Tailored Nutrition Plan
Custom Training Plan
24 Hour Support
Weekly Check-ins
Progress Review
Supplement Guidance
Client Community Group
Education & Guidance
Live Changes (if needed)
IN-PERSON COACHING
(MOST POPULAR)
 

For those that may not feel confident in the gym, or you may want to improve your exercise and lifting technique and want to accellerate your progress through frequent sessions.
Weekly In-Person Coaching Session

Tailored Nutrition Plan

Custom Training Plan

24 Hour Support

Weekly Check-ins

Progress Review

Supplement Guidance

Client Community Group

Education & Guidance

Live Changes (if needed)
"I knew after 5-10 mins he was the coach for me. BS free zone and I was at ease with Roy very quickly. I was a total novice in the gym and Roy has helped me get my confidence up massively in and out of the gym."